Walthros
A downloadable game for Android
Everyone's lived the old RPG standard of gathering crystals and fighting mysterious monsters, but have you ever done it... as a fish? Bob Surlaw and a whole host of mutants embark on a quest to save the world. Features 9+ hours of gameplay.
First released on DOS in 2002 and made with the OHRRPGCE engine, Walthros is back for a whole new generation of players! Featuring its original 8bit-styled graphics and storyline, Walthros has been enhanced with higher quality music and touched up dialogue.
Walthros is an alien planet inhabited by lifeforms that resemble animals from Earth. At some distant point in the planet's history, there was a great conflict that ended when a legendary hero unleashed a power that destroyed most of the known world. Thousands of years later, life has largely recovered. Unfortunately, old conflicts have been reborn, and war continues to rage. Players take the role of Bob Surlaw, a Walthrosian Fish who makes a living as an explorer of ancient ruins. His journey begins when he leaves his home one morning to explore a nearby shrine that has long been sealed. Inside, he finds an angry spirit and a piece of an ancient relic.
Download
Click download now to get access to the following files:
Also available on

Comments
Log in with itch.io to leave a comment.
How to save progress on the Win10 version?
Hello! You can save from the game's main menu brought up with the Esc. Key/controller button #2. Most maps allow you to save, there are only a couple small areas where it's disabled.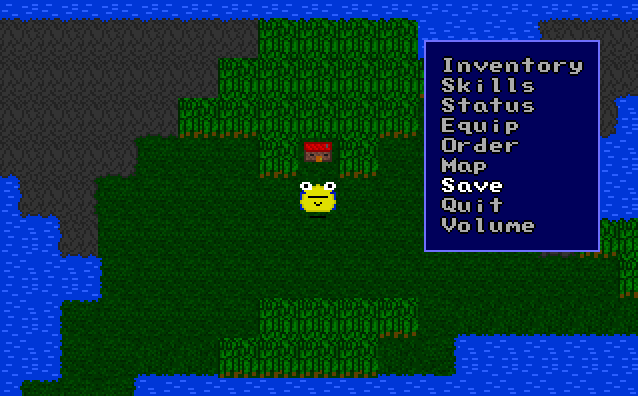 I can open the save menu perfectly fine, but my issue is saving data.
GPU: Intel UHD Graphics Revision 2
CPU: Intel Pentium Gold 6405U
12GB RAM
Thanks for the video! Are you using a keyboard or controller to play? Either way I uploaded a new version that should fix any potential issues.